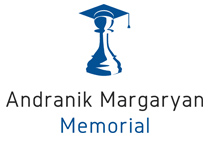 Round Robin


Tournament
ChessAcademy.am
ANDRANIK MARGARYAN MEMORIAL 2014
2015-12-28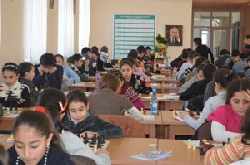 Chess Academy of Armenia is organizing Andranik Margaryan Memorial from 8-15 January, 2014: Swiss system and Round Robin with Grandmaster norm.
For the Round Robin results please click here , and for the Swiss tournament results click the follow buttons: /under-10, under-12 , under-12 Girls , under-14 , under-18 /.
For more photos please visit our Facebook page.
Useful links

chess-results.com

Weather in Yerevan