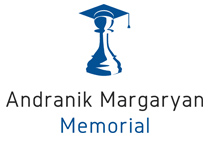 Round Robin


Tournament
ChessAcademy.am
ANDRANIK MARGARYAN MEMORIAL 2016
2015-12-28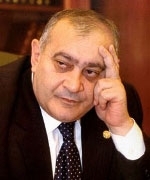 From January 8 to 16, 2016 the Chess Academy of Armenia is organizing "Andranik Margaryan 6th Memorial" - Swiss and Round Robin tournaments.
Boys and girls aged up to 18 can participate in the Swiss Tournament. The tournament will be carried out in the following age groups: Tournament A4 – under 10, Tournament A3 – under 12, Tournament B – girls under 12 and 10, Tournament A2 – under 14, Tournament A1 – under 18.
To get acquainted with the tournament regulations please download the following file.
Useful links

chess-results.com

Weather in Yerevan